HELPING HAITI WITH HOMES PROJECT
FOR IMMEDIATE RELEASE: February 2010 Contact: Laura Quinn
https://livingforacause.org; 973-768-5078
HELPING IN HAITI A local youth pays it forward simply by giving it all back As most of us are well aware, the Caribbean island nation of Haiti has been rocked by a devastating 7.0 earthquake that brought about massive loss of life, and destroyed virtually the entire infrastructure in the capital Port-Au-Prince. There has been a huge relief effort in response to this that always seems to stop us in the midst our busy lives to recognize that others are in need—and sometimes it's the simplest act of giving that reminds us that we all have room to give. Recently, a ten-year-old local from Berwyn, Pennsylvania decided to pay it forward with the ultimate payout—her entire allowance. Julia Sozanski, daughter of Elizabeth and John Sozanski, thought to donate her entire savings of $88 to help the people of Haiti who have lost everything. "I kept seeing the images of kids my own age on TV that had nothing left, and I just wanted to help them as much as I could," states Julia. During the week of January 29th through February 9th, the Jerry Garcia Art Show was held at the Frame Station Gallery in Berwyn, Pennsylvania Image Makers Art who hosted the show also  designated 20% of sales proceeds to LivingForACause.org, a unique organization that gives 100% of your donations to your charity of choice. In this case, Julia's entire donation went to benefit earthquake victims in Haiti. Both her parents always took the time to teach their children about the value of giving, but in this case, it was Julia's choice to donate her entire allowance. LivingForACause.org supports a broad range of charities by acting as a venue for the stream of donated revenue, carefully managing all funds entrusted to it, and seeking efficient accountable charities who have demonstrated the highest standards of donor fulfillment. This entire process is seamless and transparent giving the donor the quality assurance that 100% of the donation has been delivered to its' intended purpose. The organization maximizes the impact of their work by working with this tangible giving model. Julia Sozanski knows she made a choice she can be proud of. You can visit https://livingforacause.org and find out more about how you can give to the charity of your choice including the latest H3-Helping Haiti with Homes project where 100% of your donation will go toward supplying tents that shelter entire families.
Words that Encourage us to be all we are and more
People will express their creativity. There will be musicians, there will be dancers, there will be painters, carpenters. There will be all sorts of creativity around the world. But nobody is competing with anyone else; he is simply doing his best  It is his joy. The joy is not in competing, the joy is not in coming first; the joy is in doing it. It is not outside the act, it is intrinsic to the act. That's my image of the new humanity. We will work, but our work will be our life, our very soul. Whatever we do, it won't matter.
I am reminded of Abraham Lincoln. When he became the president of America, his father was a shoemaker. And, naturally, egotistic people were very much offended that a shoemaker's son should become the president. They were aristocrats, who thought it was their birthright to be in the highest government post. A shoemaker's son? On the first day, as Abraham Lincoln entered to give his inaugural address, just in the middle, one man stood up. He was a very rich aristocrat. He said, "Mr. Lincoln, you should not forget that your father used to make shoes for my family." And the whole Senate laughed; they thought that they had made a fool of Abraham Lincoln.
But Lincoln – and that type of person is made of a totally different mettle – Lincoln looked at the man and said, "Sir, I know that my father used to make shoes in your house for your family, and there will be many others here… because the way he made shoes, nobody else can. He was a creator. His shoes were not just shoes, he poured his whole soul in it. I want to ask you, have you any complaint? Because I know how to make shoes myself; if you have any complaint I can make another pair of shoes. But as far as I know, nobody has ever complained about my father's shoes. He was a genius, a great creator, and I am proud of my father."
The whole Senate was struck dumb. They could not understand what kind of man Abraham Lincoln was. He had made shoe making an art, a creativity. And he was proud because his father did the job so well that not even a single complaint had ever been heard. And even though he was the president of America, he was ready to make another pair if there was any complaint. The man looked silly. Lincoln insisted, "You have to speak! Why have you become dumb? You wanted to make me a fool, and now, look all around: you have made a fool of yourself."
It does not matter what you do. What matters is how you do it – of your own accord, with your own vision, with your own love. Then whatever you touch becomes gold."
Bravo, Osho!
A HEART WARMING STORY OF LOVE
In 2003, police in Warwickshire ,  England , opened a garden shed and found a whimpering, cowering dog.  The dog had been locked in the shed and abandoned.  It was dirty and malnourished, and had quite clearly been abused.
In an act of kindness, the police took the dog, which was a female greyhound, to the Nuneaton Warwickshire Wildlife Sanctuary, which is run by a man named Geoff Grewcock, and known as a haven for animals abandoned, orphaned, or otherwise in need.  Geoff and the other sanctuary staff went to work with two aims: to restore the dog to full health, and to win her trust.  It took several weeks, but eventually both goals were achieved.  They named her Jasmine, and they started to think about finding her an adoptive home.
Jasmine, however, had other ideas.  No one quite remembers how it came about, but Jasmine started welcoming all animal arrivals at the sanctuary.  It would not matter if it were a puppy, a fox cub,
a rabbit or, any other lost or hurting animal..  Jasmine would just peer into the box or cage and, when and where possible, deliver a welcoming lick. 
Geoff relates one of the early incidents.  "We had two puppies that had been abandoned by a nearby railway line.  One was a Lakeland Terrier cross and another was a Jack Russell Doberman cross.  They were tiny when they arrived at the centre, and Jasmine approached them and grabbed one by the scruff of the neck in her mouth and put him on the settee.  Then she fetched the other one and sat down with them,cuddling them.""But she is like that with all of our animals, even the rabbits.  She takes all the stress out of them, and it helps them to not only feel close to her, but to settle into their new surroundings.  She has done the same with the fox and badger cubs, she licks the rabbits and guinea pigs, and even lets the birds perch on the bridge of her nose."
Jasmine, the timid, abused, deserted waif, became the animal sanctuary's resident surrogate mother, a role for which she might have been born.  The list of orphaned and abandoned youngsters she has cared for comprises five fox cubs, four badger cubs, fifteen chicks, eight guinea pigs, two stray puppies and fifteen rabbits – and one roe deer fawn..  Tiny Bramble, eleven weeks old, was found semi-conscious in a field.  Upon arrival at the sanctuary, Jasmine cuddled up to her to keep her warm, and then went into the full foster-mum role.  Jasmine the greyhound showers Bramble the roe deer with
affection, and makes sure nothing is matted.
"They are inseparable," says Geoff.  "Bramble walks between her legs, and they keep kissing each other.  They walk together round the sanctuary.  It's a real treat to see them."
Jasmine will continue to care for Bramble until she is old enough to be returned to woodland life.  When that happens, Jasmine will not be lonely.  She will be too busy showering love and affection on the next orphan or victim of abuse. 
Valentine's Day Message
Heart to Heart we reach out to help those whose hearts have been broken. Hearts who have little hope and are feeling alone.  We at living for a cause care about the broken hearted.  Let us all reach out today to help mend a broken heart.  Please donate www.livingforacause.org so we can help.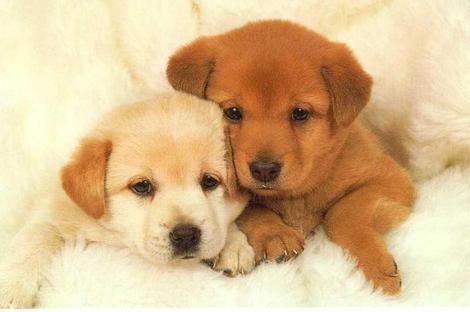 Together with Love we can make change
En Kateli Cami Halıları
Archives by Month:
Archives by Subject:
Archives by Year: